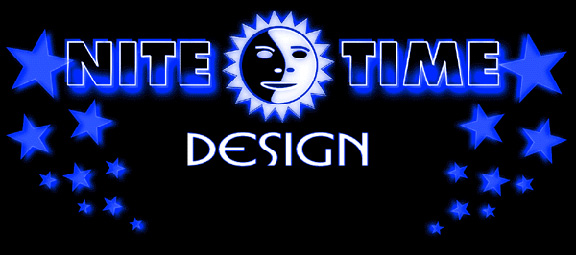 My name is Donald Gavron. Welcome to NITE-TIME DESIGN.

I am a writer and visual artist living in Hillsborough, New Jersey with my wife and two cats. I began my graphic arts career on the staff of Murphy Anderson Visual Concepts. Moving on from there I was on the staff of the sculptor Sanford Werfel. In my twenty-five year odyssey in the advertising field I worked for various corporations, newspapers and ad agencies in New Jersey as an art director, illustrator and web designer.
Take a tour of my site and view samples of my own art pieces ranging from computer generated visuals to illustrations to concert photographs. In the near future I will post excerpts of my work as well as links to purchase my books.
My personal interests are literature, music, movies, art, photography and baseball. I like to jog and play a good game of chess. I enjoy concerts, the opera and wandering around museums. In my spare time I sketch portraits and caricatures, photograph landscapes, and compose abstract computer art.
In 2016 I published my first novel, titled Glacier and it concerns the exploits of a rock 'n' roll band haunted by a demon while on a reunion tour. My first collection of stories, also published in 2016, is titled War Wolves and Other Tales of Terror and it contains a horror novella set in a prison camp during WWII along with six short stories in what I hope is a Lovecraftian vein.
In 2017 I published another collection of short stories, Dead Words and More Weird Stories, continuing my horror-themed tales in the gothic romance tradition.
In February, 2018 I published my newest collection of short pieces, Home for the Horror Days, five horror stories centering on the holidays, a one-act play titled The Christmas Bench, and a brief essay on the horror genre.
My next novel (currently being edited) is titled Red Ink, based on my experiences at a local newspaper. I'm also working on (in my spare time) a crime thriller called On Hollow Ground. I hope to have these published early next year. I have written plays, articles, short stories and poetry.
My most recent music criticism can be found at www.medleyville.us. My first full-length play is titled Sacred Weapons, a drama influenced by Eugene O'Neill and Edward Albee. My next play (also a work in progress) is titled Nation of the Lost Horse.
My literary influences include Edgar Allan Poe, James Purdy, Paul Bowles, Ray Bradbury, Charles Bukowski and Richard Matheson. My favorite current television shows include The Big Bang Theory, Mom, Homeland and Ray Donovan. My all-time favorites include Alfred Hitchcock Presents, Twin Peaks, The Prisoner, Breaking Bad, Mad Men, The Outer Limits, The Twilight Zone, Hawaii Five-O and the original Star Trek. Some recent films that I enjoyed include The Shape of Water, The Glass Castle, Three Billboards Outside Ebbing, Missouri and Get Out.
Writers that I am currently reading include: Thomas Pynchon (Vineland), Jack Kerouac (Dr. Sax) and David Foster Wallace (Oblivion). More people should read James Purdy (In A Shallow Grave) and Paul Bowles (The Sheltering Sky).
Among my favorite movies are: Vertigo, 2001: A Space Odyssey, L'Avventura, Lawrence of Arabia, Citizen Kane, Touch of Evil , North By Northwest, Ed Wood, Rear Window, Box of Moonlight, Sideways, Broken Flowers, The Station Agent, Win Win, and One Flew Over the Cuckoo's Nest.
Click here for my TOP TEN FILMS OF 2017
Click here for my TOP TEN FILMS OF 2016
Click here for my TOP TEN FILMS OF 2015
Click here for my TOP TEN FILMS OF 2014
Click here for my TOP TEN FILMS OF 2013
My favorite musicians include The Beatles (together and separately), Neil Young, The Police, King Crimson, David Bowie, Eric Clapton, The Chameleons, Lou Reed, Miles Davis, Radiohead, Steely Dan, Paul Weller, Peter Gabriel and Steve Winwood. Composers I enjoy include J. S. Bach, Beethoven, Puccini, Mozart, Tschaikovsky, Vivaldi, Aaron Copland, John Adams, Philip Glass, Samuel Barber and Leonard Bernstein. The usual suspects.
Artists I admire include Vincent van Gogh, Marcel Duchamp, Picasso, Pollock, Fritz Scholder, Man Ray, Dali, Yves Tanguy, Jasper Johns, Rene Magritte and Robert Crumb. The list goes on and on.

Click on my logo below to go directly to a favorite quote of mine from the late sculptor Fritz Scholder located in my ART PORTFOLIO section. Enjoy.


Contact me at: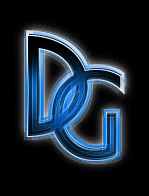 See What The NITE Can Do...