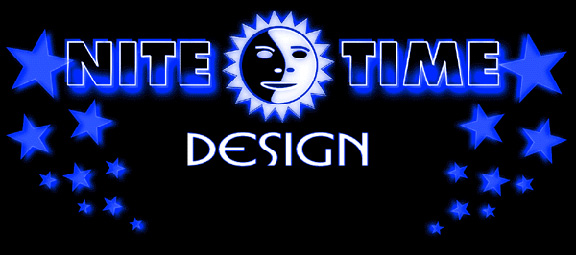 Welcome to the official online corporate presence of Nite-Time Design. A new graphics company dedicated to professional service, quality design solutions and customer satisfaction.
Tour my site artwork I have over 30 pages of quality gallery images to explore
There's a great deal to explore and discover, so take your time and enjoy the images at my GALLERY section and then go to my PORTFOLIO pages to get a better idea of my corporate graphics work. I like to photograph what I consider to be important EVENTS but what others might consider leisure photo-art.

If you want to learn more about me personally go to my BACKGROUND page and you'll probably learn more than you'll need to know!

That's all for now. I'll be expanding this site in the future as the need allows. In the meantime, enjoy the site and let me know if I can be of service to you.